The Perfect Digital Picture Frame
SNAP IT. FRAME IT. SHARE MOMENTS.
Best Sellers
SMART AND SWEET.
The Best Digital Frame With
Thoughtful Design
Photo Management

Easily showcase your thousands of
photos in an organized way by
creating albums via My Cozyla app.

Powerful Speaker

Designed for better sound
performance for videos and musics.

Auto-Brightness & Sleep Mode

Optimize display brightness and
conserve energy.

Mic Off Button

Designed to protect your privacy.
You have transparency and control over your Alexa experience.
Share photos the way you want, from anywhere

Frequently Asked Questions
- Can I set up the frame ahead of time as a gift?
Yes! You can add photos to the frame and invite family members to join before it's sent out. Preload a greeting message along with a featured photo for a special gift they won't forget. All Cozyla frames come in a beautiful gift-ready box without any pricing information.
- Do the frames support video?
Yes! Use your My Cozyla app and upload up to 60 second videos just as you would upload photos to your frame. Any video that plays on your smartphone can be added with the My Cozyla app. Auto-played videos will always be silent to avoid annoying background noise in your home.
- How many photos and videos can I add to the frame?
You can add an unlimited number of photos and videos to the frame. The My Cozyla app syncs with your photo library and the frame communicates with our secure cloud server powered by Amazon to retrieve photos and videos to display on the frame. No subscription fees, no storage limits.
- Do I need to be near the frame to add photos?
The great thing about Cozyla is that you can easily add photos using the My Cozyla app, even if you're miles away. Once the frame is online (you will need a smartphone with the Cozyla app to connect the frame to WiFi), you can continue adding photos from anywhere in the world - no need to be on the same WiFi network or near the frame. Open the My Cozyla app to see what photo is currently on the frame or share a photo instantly!
BEST-SELLING & TOP-RATED
Customer Reviews
"Best purchase of the year. We get pictures from family all over the country daily. Brings the family closer together. We had vacation pictures on our phones for years now we can sit back and see them. It is so easy to download pictures from our phones to the album."
"I purchased this Cozyla photo frame for my mom. It has been the perfect gift and a blessing to my mom! She loves photos of all grandkids and family. All adults were able to create their own login to the frame and can load their family photos directly into the frame. Mom totally loves it!"
"I'm loving this frame so far! Beyond easy to set up and transfer pictures. Quality is awesome. The frame looks high quality and decorative and it stands very stably on the counter unlike my other digital frame that is in danger of being easily knocked over. Will be purchasing a second for another room."
"Loaded this frame with over 5000 photos for mothers day. Can instantly add more. each photo has a place for text and even voice. Alexa is built in and works great. All she had to do was plug it in and it began immediately"
"I got this for my elderly grandparents who do not own smart phones or tablets and cannot get on Facebook or Instagram. This is a great way to keep them in the loop. We set it up during Christmas and got the whole family involved so now everyone sends over pictures and 1 min video clips and it's awesome! They love turning it on every day to see if any new photos popped up."
"Beautifully packaged - like a Apple product. VERY easy set up. Added two friends via app, now receiving photos from across the county! A must have."
"Finally get to enjoy all those stunning pictures taken over the years. Beautiful memories, excellent quality, energy saving as it switches off when there is no light, able to store photos in albums and do a random playback. Really easy to use."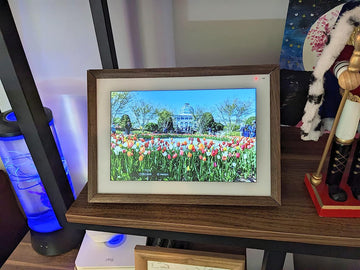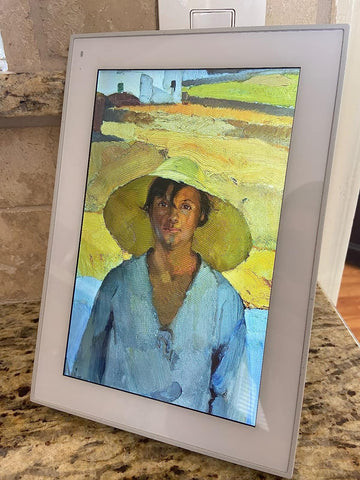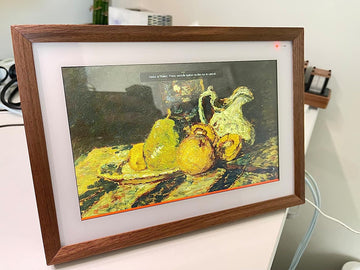 WE ARE THE BEST
Cozyla VS. Others