Comparisons
Unlocking the Secrets of Kodak Digital Frames!
by Cozyla Team on Nov 21, 2023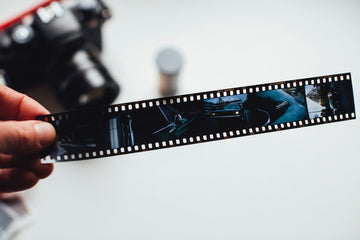 Is Investing in Kodak Digital Frames a Wise Choice?
Kodak digital photo frames are quite well-known, although they may not be as widely recognized as the Kodak brand itself. Even though these frames carry the Kodak name, it doesn't automatically mean they are of high quality. Kodak provides various digital frames catering to both affordable and mid-range budgets, along with a sole premium digital frame. In this discussion, we'll concentrate more on the premium model, as it's the only one worth considering in 2021 and beyond.
Kodak digital frames have a price point similar to other high-end digital frames such as the Cozyla, but they lack certain important features. Firstly, the free cloud storage provided is limited to 5GB, which may be insufficient for a family-oriented frame and can fill up quickly. Secondly, the complimentary cloud storage is only available for the first 2 years.
While Kodak provides options for sending photos to the frame remotely, it lacks the versatility and reliability found in competing frames, such as the Cozyla. The mobile app is clunky and sluggish, featuring a complex interface that may pose challenges even for the most tech-savvy users. Loading photos tends to be time-consuming, as they are initially routed through Kodak servers. If these servers experience downtime or your frame loses its connection, syncing or displaying photos on the frame becomes impossible.
The slideshow feature lacks versatility, offering limited control over the playback order and frequency of photos. Frequent repetition of the same images and occasional non-display of certain photos is noticeable. Although a workaround exists for this issue (creating custom folders), it falls short of the user-friendly experiencein this price range.
In conclusion, the premium digital photo frame from Kodak seems to be the standout option in their lineup. However, it faces challenges in the market when measured against the offerings of other leading digital frames such as Cozyla, Nixplay, Aura, and Skylight. Cozyla's frames, on the other hand, provide value for money and robust of features – but more on that down below.
Are Cozyla frames better than Kodak digital frames?
Cozyla digital frames are currently enjoying high popularity. They are recognized as exceptional premium frames that offer outstanding value for money. This is attributed to their unique features, including free unlimited storage powered by Amazon Service, the Cozyla mobile app, video and audio playback, Alexa voice services, and the ability to send/receive photos from anywhere in the world.
You can send up to 30 photos and 60-second videos to unlimited Cozyla frames at the same time, allowing you to manage and control countless of Cozyla frames. Moreover after inviting family members, members can easily share their photo albums with each other. This makes sharing photos efficient, turning the process into a breeze.
Cozyla frames offer flexible and easily customizable slideshows, videos can be included in slideshows and set to play muted. You can link & sync photo albums from social media, photo-sharing, and online storage platforms directly to your Cozyla frames, including Instagram, Google Photos, and more. These albums can be updated automatically and sync with all connected frames when new photos are added.
Cozyla frames are ideal selections for families. Renowned for user-friendly design, these frames stand out as some of the most accessible on the market. And they're one of the only premium frames that cater specifically to elderly users & families. With regular discounts, they provide excellent value for money when compared to other premium digital photo frames in this price range!
Do Kodak digital frames connect to Wi-Fi and the cloud?
The only Kodak digital frames that can connect to Wi-Fi is its top-of-the-line model. With Wi-Fi connectivity, the frame can directly link to the Kodak servers, where your photos are uploaded when sent from your phone or computer. However, it's worth noting that the Wi-Fi connectivity is not as extensive as found in other premium digital frames.
Kodak digital photo frames provide cloud storage of up to 5GB, but only for a duration of 2 years. Although this might be adequate for a single user for a year or so, you're likely to reach its upper limits. In contrast, Cozyla frames offer free-for-life cloud storage, and you can connect unlimited number of frames with a single account.
Is it possible to play videos on Kodak digital frames?
Kodak's digital frames are capable of playing video and audio clips, although their quality may not be the best. This is mainly due to the aspect ratio of the display and the low frame rate. Videos exceeding the frame's native resolution and frame rate might encounter compatibility issues.
There have been reports from some customers noting that even 5-second video uploads could result in lags and error messages.
Do Kodak digital frames work on batteries?
Kodak digital picture frames come with a 4,000mAh battery, providing a battery life of up to 4 hours. The actual duration can vary based on factors like usage patterns, video playback, and the presence of a background Wi-Fi connection. Elements such as screen brightness and slideshow settings also significantly influence battery life. Generally, we do not typically recommend opting for a battery-operated digital picture frame, so it's advisable to read this guide before making a decision.