Comparisons
Are Polaroid Digital Picture Frames up for the Challenge?
by Cozyla Team on Nov 15, 2023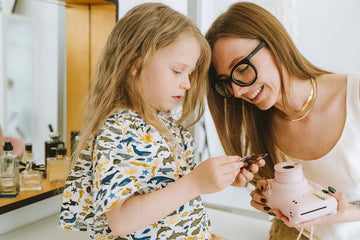 There are a couple of different Polaroid digital picture frames available in the market. While Polaroid is a widely recognized brand, it hasn't made the same impact in the digital picture frame market. The brand is famous for its classic Polaroid cameras and the innovative concept of printing as you capture. However, this creativity doesn't quite extend to their digital photo frame lineup.

How do Polaroid digital frames feature?

Polaroid digital picture frames are offered in 7-inch and 10.2-inch sizes, While other sizes were once an option, many of models have been discontinued. Positioned as budget frames, they provide only basic functionality. Unfortunately, Their ratings on platforms like Amazon are less than stellar, primarily because of their subpar build quality andlack of features.

These frames work using a mix of their 512MB internal memory and compatibility with USB/SD cards. To load photos onto the frame, you'll need to transfer them to a USB/SD card (preferably less than 16GB to clear of compatibility issues). Just plug in the card or USB into the frame's corresponding port, and you're ready to kick off a slideshow.

Slideshows on Polaroid digital picture frames are not versatile. You can't control the order or how often particular photos are shown. Due to the absence of Wi-Fi connectivity and a very limited range of features, these digital picture frames are typically not a worthwhile investment. Even though they carry a well-known brand name, the offerings are quite minimal. We usually recommend  for a high-quality digital picture frame such as the Cozyla or any frame that comes with Wi-Fi and cloud capabilities. Discover more about Wi-Fi digital picture frames and their benefits for your home and family right here!

Are Cozyla frames better than Polaroid digital picture frames?

Cozyla digital frames stand out as highly favored in the market. Available in either a 10.1'' or a larger 17'' version. They offer extensive Wi-Fi features, come with a mobile app for sending pictures to the frame from anywhere. Uploading photos through many channels, free unlimited storage powered by Amazon, and much more.

They're great for big families & elderly users, all while maintaining functionality for individual users. You can send up to 30 photos and 60-second videos to unlimited Cozyla frames at the same time. Allowing you to manage and control countless of Cozyla frames. Moreover after inviting family members, members can easily share their photo albums with each other. This makes sharing photos efficient, turning the process into a breeze.

Cozyla frames offers flexible and easily customizable slideshows, and include video & audio playback support. You can link & sync photo albums from social media, photo-sharing, and online storage platforms directly to your Cozyla frames, including Instagram, Google Photos, and more. These albums can be updated automatically and sync with all connected frames when new photos are added.

On the other hand, Polaroid digital frames are very limited for multiple users and families. They only allow the uploading of 9 photos at a time and receive photos via USB/SD card. There is no wireless option for sending photos to the frame, and no chance for managing frames or creating albums.

Can Polaroid digital picture frames display videos?

Similar to many other affordable digital photo frames, Polaroid's frame lacks video playback functionality. Typically, videos can be loaded by putting them on a compatible USB/SD card in a supported format. Premium frames like Cozyla provide comprehensive video playback options and even allow you to include videos into slideshows (with the option to play them muted as well).

It's important to mention that nearly all digital photo frames limits on the accepted video length. In certain instances, you may even need to subscribe to an annual package (as seen with Skylight&Nixplay frames) to access video playback support and the ability to send videos via the mobile app. The majority of budget to mid-range digital photo frames typically lack video support, and Polaroid digital picture frames are no exception. This is a key factor in our recommendation to go for a premium digital photo frame, where you get significantly more value for your money.

In conclusion, Cozyla brings you a stylish and functional variety to choose from. With unique designs and a range of features, they've got something for different needs, ensuring the satisfaction of a wide range of preferences.