Comparisons
What is the Dragon Touch Digital Picture Frame All About?
by Cozyla Team on Oct 08, 2023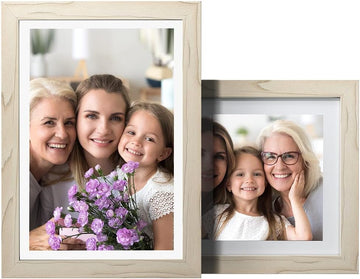 If you're choosing between Cozyla and Dragon Touch digital photo frames for your family or home, you'll find that both of them offer family-friendly features such as mobile app, sending photos wirelessly, versatile slideshows, etc. However, Cozyla's frames clearly stand out as the preferred choice for these settings.

The Cozyla Snap mobile app is notably more stable and incredibly flexible. You can send up to 30 photos to frame at the same time. Additionally, You're able to send 60-second video & audio messages via the app too. It's easy to use and just needs to apply to a specific email address- safeguarding the privacy of the entire family.

Cozyla's allows you to import photo albums from social media sites like Instagram, and photo-sharing sites like Google Photos. Almost all popular platforms are supported. Once it has been linked, it can be set to stay automatically updated. This means that whenever new photos are added to the linked photo album, they will be synchronized with all the Cozyla.

While Cozyla's frames come with a slightly higher price compared to Dragon digital frames. They deliver considerably more in terms of the immersive viewing experience, the Cozyla mobile app, the ability to connect Cozyla frames remotely from anywhere in the world, and an extensive set of features. Cozyla's frames are well-suited to meet the demands of modern houses and families while maintaining a stylish design.

Can Cozyla and Dragon digital frames display videos?

Both Cozyla and Dragon Touch digital photo frames can show short video clips, but there's a difference. Cozyla's frames can play video with a maximum length of 60 seconds, while Dragon Touch's frames only support 30-second video. Although 60 seconds may not seem like a lot, it's more than what most other digital frames can handle, especially in this price range.

Cozyla's frames offer an extra feature – you can create slideshows that combine both photos and videos. You can include videos and even have them play without sound. This feature is great for making customized slideshows that match specific situations or occasions. You can organize videos into separate folders and then create unique slideshows from these folders, which can contain just videos.

Although digital frames are not typically associated with their video and audio support, Cozyla's frames do a quite good job. It's essential to keep in mind that these frames aren't intended to replace your laptop, phone, or tablet. They aren't designed for streaming movies or playing YouTube videos. Cozyla's frames are among the more versatile options on the market, especially since many other top digital frames require additional subscription fees to play videos.

Are Cozyla or Dragon digital frames better for grandparents?

Cozyla digital picture frames are a more suitable choice for grandparents compared to Dragon Touch frames. Cozyla is one of the rare premium digital frames that are designed with both elderly users and families in mind. This is evident in their premium features, including comprehensive remote-control capabilities, the ability to import photos from various channels, access to a mobile app, video and audio playback, adaptable slideshows, customizable brightness settings, and more.

Dragon digital photo frames are less easy to use compared to Cozyla's frames. They allow photo import through email and the app, lacking access to more extensive photo management. This level of complexity often exceeds the comfort zone of the typical elderly user.

Does the Dragon frame offer unlimited cloud storage?

Dragon digital photo frame does not provide cloud storage. But they have a storage capacity of 32GB of built-in memory, storing around 80,000 photos. These frames support connectivity with SD cards and USB, letting you to access files and export received photos and videos for a more efficient album. It's important to note that when resetting the photo frame, all external devices should be removed.

On other hand, Cozyla digital picture frames with cloud storage are currently some of the most attractive frames on the market, offering excellent value for money. With its free-for-life cloud storage, automatic backups, remote control, and the ability to manage and connect an unlimited number of frames from a single user account, Cozyla offers an impressive set of cloud-based features that are sure to catch your attention.