Comparisons
Everything You Need to Know About Aura 15-inch Digital Frames!
by Cozyla Team on Oct 11, 2023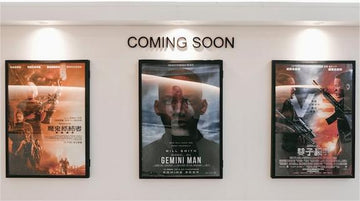 The large digital picture frame offers a modern and convenient way to display your cherished photos. with high-resolution screens, Wi-Fi and cloud connectivity and features, video playback, photo-sharing from anywhere in the world, these frames have a lot to offer. In this article, we delve into the benefits of a large digital photo frame into your home decor, and guide you on finding the ideal frame for your needs today!

What is the price of Aura 15-inch digital photo frames?

The Aura 15-inch digital photo frame, known by its name "Walden," is the second most expensive frame in Aura's frame, with a price around $299. While it is more affordable compared to the Aura Smith flagship digital photo frame, But still one of the most expensive on the market by upfront cost. The Aura Walden has resolution 1600 x 1200 display and a 4:3 aspect ratio.

On the flip side, the Cozyla 17-inch digital frame starts at $399. But here's the exciting part - there's currently a fantastic discount in play, slashing the final price to an estimated $279. This makes the Cozyla frame a compelling option to consider. Compared to Aura, Cozyla has a higher screen resolution, with the same 4:3 aspect ratio. With it perfectly matches the photos on modern smartphones.

What are the special features of Aura 15 inch?

The Aura 15-inch, it certainly impresses with its HD matte display and elegant design. Walden prides itself on its proprietary matte screen technology, which minimizes glare, ensuring your photos look great in any lighting condition. However, the Aura 15-inch does not offer touchscreen feature.What's more,there is a significant drawback common to all Aura frames, and this issue likely remains unresolved in the 15-inch model as well. All photos are stored in a single album, making it impossible to effectively manage them. When searching for a specific photo, it can be not very use-friendly.

While we haven't seen the Aura 15-inch in person yet, from the promotional contents and images, it appears that the 15-inch model does not provide a Cord Hider Kit for concealing the power cord when wall-mounted.

Now, shifting our focus to Cozyla, there are some key worth highlighting. The Cozyla 17-inch Touchscreen Digital Picture Frame has a larger display and specially designed a Cord Hider Kit for the power supply offering an even more immersive viewing experience. One of the biggest differences compared to Aura is that Cozyla comes with an effective album management feature. By simply setting up specific albums during photo uploads, you can easily categorize all your pictures.

What are the color and design of the Aura 15-inch?

Aura 15-inch earns its name, Walden, from the distinctive frame material - Walden Ink with Textured Mat. At the same time, it features an anti-glare, matte-finish screen. These design elements really up the frame's visual appeal, making it even more eye-catching. However, excessive white space in frames can lead to smaller photo displays when slideshow.

Cozyla 17-inch also features a stylish black and white design, with the frame made from soft materials that offer a great touch, that beckon you to engage with it. Its sleek design effortlessly complements your home decor, seamlessly blending in. Say goodbye to annoying glare–Cozyla shines even under diverse lighting, elevating your photo viewing experience. And for added peace of mind, its soft material offers a layer of protection, minimizing the risk of unsightly scratches compared to traditional hard frames.

In conclusion, while both the Aura 15-inch and Cozyla 17-inch digital frames have their merits, a closer look at factors such as price, aesthetics, and functionality tilts the scales in favor of the Cozyla frame. With its competitive pricing, larger display area, touchscreen functionality, and thoughtful design features, the Cozyla 17-inch digital frame offers a compelling choice for anyone looking to elevate their digital photo and art display experience.

As of writing this article, the Aura 15-inch digital frame is not yet available for purchase, with an expected release date in November. Meanwhile, Cozyla is set to deliver its 17-inch digital frames to consumers this month, promising to bring high-quality digital display solutions to your home.