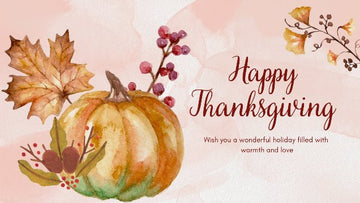 With Thanksgiving Day just around the corner, we get the chance to show our gratitude for life's blessings. It's a day when we pause to appreciate the warmth of family and the richness of friendships. This special holiday reminds us to be thankful for the simple joys of life.
Here we take a look at some great gift ideas and what they mean for Thanksgiving– gifts that reflect the importance of the people who make our lives whole.
Are digital frames good Thanksgiving Day gift ideas?
Thanksgiving Day is special because we get the chance to express our love and appreciation for family and friends.It is not about the idea of a gift or their price tags. Reliving your best memories and showing them that you care is a great way to spoil them on Thanksgiving Day.
Digital photo frames
hold cherished memories of our loved ones, serving as a constant reminder of shared moments from the past. Gifting a digital frame on Thanksgiving Day offers a lasting presence that goes beyond the celebration. While chocolates or a comforting aroma of roasted turkey would be enjoyment, they are short-lived pleasures -but a digital frame has the power to keep the most treasured memories alive for years.
Digital frames make for an excellent Thanksgiving Day gift since they help keep the family connected. To enhance the experience, you could even take it a step further and get several frames for the family, sync them. This feature is available in many top digital frames, such as the Cozyla.
Digital frames are especially great for their automation. You can easily set them up to connect with your social media accounts and photo-sharing platforms, you don't need to spend time manually collecting and adding photos.
How to set up a digital photo frame for Thanksgiving?
The best way to set up a digital photo frame for Thanksgiving Day is to load it with memorable photos, videos, and messages. With the Cozyla digital frames are particularly great , you can set up unique "gift mode" . What makes it special is that you can send the frame directly to the recipient and, using the app, pre-upload photos, videos, and warm greetings.
But that's not all, with
Cozyla digital frames
there is no limit to the number of frames you can manage from a single account. You can also link the same albums to different frames. Any changes you make to the albums will automatically update on all the linked frames. No more repetitive tasks – it's seamless and efficient. Let your loved ones won't miss any unforgettable moments!
Reupload photos to your digital photo frame for Thanksgiving Day. Image the priceless smiles that will light up your loved ones' faces as they relive most treasured memories! And the best part? It's a quick, effortless, and budget-friendly way to spread joy!
What is the best digital photo frame for a Thanksgiving Day gift?
A digital photo frame is a heartfelt and meaningful present for your special someone. Among the best Thanksgiving Day gifts, Cozyla digital photo frames stand out. They are not only simple to set up but also make photo uploads a breeze, and you can manage them from anywhere. Cozyla's frames come with a user-friendly mobile app and a convenient photo-email function.
Cozyla newest frames uses a 4:3 aspect ratio that matches the photos our smartphones take. so you can say goodbye to those unsightly black bars. The slideshow settings are not only flexible but also easy.
They are available as either a 10.1-inch digital frame or a larger 17-inch digital frame. Unlike some other top brands such as Nixplay or Skylight, Cozyla does not impose any ongoing yearly or monthly costs. All functionalities are provided at no charge, and you receive unlimited cloud storage for life. They are the most cost-effective digital photo frames available in the market!
So, as the leaves turn to autumnal hues and the air becomes crisper, let's remember that Thanksgiving is not just about the delicious meal; it's about celebrating the kindness, love, and togetherness that enrich our lives.